DELTA.1 LED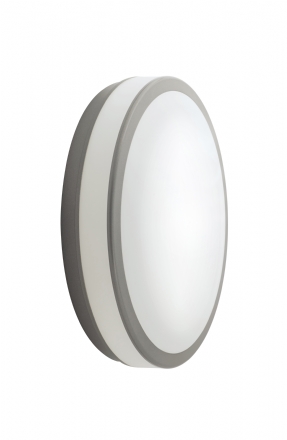 Code
DELTA.1 LED
Dimensions (mm)
diam. 300
Lamp
LED 15W - 4000K - 1500lm
Volume(m3)
0,02
OUTDOOR LIGHTING FIXTURE FOR WALL OR CEILING FIXING
DESCRIPTION: round applique diam. 300 for wall or ceiling fixing with body and frame in painted thermoplastic material; opal acrylic diffuser glued to the base.

TECHNICAL INFORMATION:
- ANTI-UV and ANTI-CORROSION material
- caustic substance resistant
- adverse weather conditions resistant
- suitable for every climatic zone
- low cost of maintenance
- stainless steel screws

APPLICATIONS: garden, court, walkway, porch, residential area, commercial area, public parking.

COLORS: silver, white
COLORS: